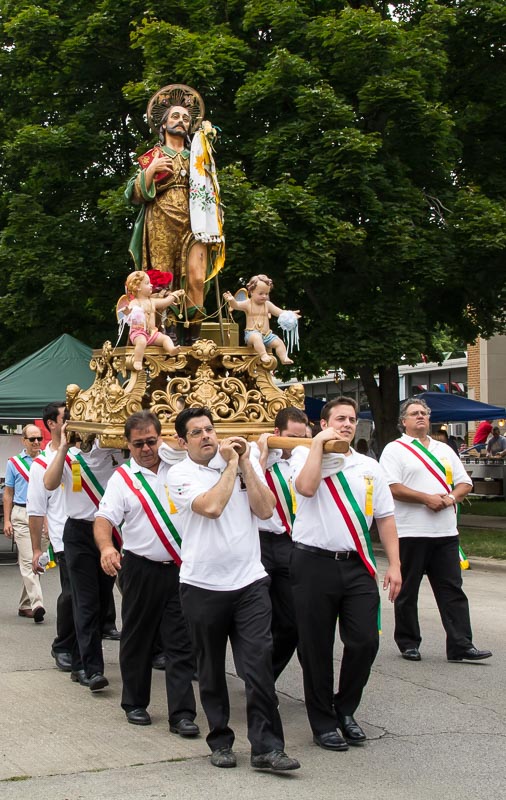 PASTA DINNER MARCH 11th, 2017
St. Rocco Di Potenza hosts a Fundraiser for St. William Parish
Saturday, March 11th, 2017
Doors open after the 4:30 pm Mass
$25 donation per ticket
(Children 6 and under FREE)
St. William School Hall: 2559 N. Sayre, Chicago
Celebrate with Us!  Food & Entertainment
PASTA DINNER WITH A ST. JOSEPH SWEET AND FRUIT TABLE
Dinner includes:
Pasta
Meatballs
Roasted Chicken
Potato
Eggplant Parmigano
Bread & Butter
Coffee and Sweet Table
Beverages available for purchase
Entertainment by Stella Raimondi & Enzo Scarano
For tickets or more information, contact:
Vincenzo – (847)721-8124 or Josephine – (847)823-8984
Welcome Members and Friends!
Welcome to the St. Rocco di Potenza Society's website.  We are located in Chicago, Illinois.  Please feel free to browse our site for information on St. Rocco and what he means to us.  We welcome any questions.  Please contact us to learn more about membership.
Location:  Manzo's Banquets
Entertainment by Stella Ralmondi and Enzo Scarano!
For tickets to the dinner/dance, contact Society President Vincenzo Cataldo at
(847)721-8124;  Josephine Bax:
(847)823-8984;
Sal Aloisio:
(773) 551-2604; Emilio Scalzitti:
(773)237-4937
Co-Celebrating with St. Rocco di Potenza again this year:
The 114th Anniversary of St. Mary of Sambuca Society MARIA SS DELL'UDIENZA